Founded in 2001, Aerocool Advanced Technology has become a market leader in the industry thanks to its wide range of products with the most innovative designs in the industry.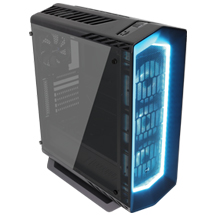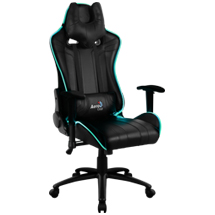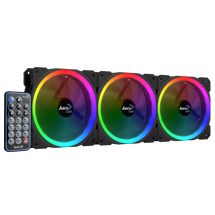 Originally aimed at hardcore PC users and over-clockers, Aerocool's experience as a brand specialized in solutions for thermal managemente of computers has been the basis to offer a range of innovative products and excellent quality for the gaming user. It was the first company to adapt the technology of U-shaped superconducting tubes in CPU coolers, and over the years it has earned a solid reputation for players around the world that has made the brand identified as a reference model for the gaming undistry in many aspects. Aerocool has a range of very diverse products, from PC cases to power supplies or refrigeration parts, making the most of RGB LED technology. In addition, it also offers gaming furniture, such as illuminated tables, sofas and puffs for consoles, covering multiple aspects of the world of videogames with originality and innovation.
Aerocool products have high performance features and totally innovative designs that take full advantage of the possibilities of gaming lighting. It offers totally original and enormously attractive products for the gaming public, giving shape to the most spectacular setup gaming we can find in the sector.
Visit the website: https://aerocool.io/